Semantic SEO is a fundamental concept in the marketing field that many businesses do not know about. Every year, SEO techniques keep on changing for different businesses. Therefore, we must follow the latest SEO trends to maintain a long-term relationship with customers. In addition, new SEO trends help to enhance a site's ranking on Google.
The concept of Semantic SEO is prevalent in online business. Semantic SEO means creating meaningful and relevant content for your site. It is a concept that revolves around the needs of the users. Besides, you must also use the keywords smartly to make your content more meaningful.
It is easy to implement semantic SEO for your online business. You can also hire local SEO services to improve website rankings. In this blog, we will discuss the concept of semantic SEO and its importance for gaining higher rankings on sites in the Google search engine.
Reasons to follow Semantic SEO for your online business.
Today, many businesses use Semantic SEO to grow their business operations. This concept makes your content more relevant and meaningful. Besides, this concept also gives many other benefits, such as:
1. Strong relationships with customers
Semantic SEO helps to build strong relationships with clients. You do not need to identify keywords for your site. Instead, it helps you find the keywords that your customers want precisely. By using these semantic keywords, you can catch your customers' attention at once.
Organic traffic on your business website grows daily after implanting the Semantic SEO theory. It also establishes a connection between the company and its customers.
2. Enhances search experience for the users
Semantic search also gives several benefits to users. It helps to enhance users' experiences by providing content they want exactly. Semantic SEO fulfils the users' needs and provides the best quality content as per their demands.
In addition, semantic search compels users to visit your site repeatedly. Therefore, you will also get massive organic traffic on your website in some months after using the theory of semantic search for your online business.
3. Benefit of receiving a featured snippet
A featured snippet is a reward from the Google search engine. Google gives a featured snippet to those who create meaningful content with authority. This reward acts as a way to go ahead in your business. It not only increases sales for the business but also boosts traffic to the site. This reward helps take your site to a greater level.
4. Boosts click-through rate
CTR, or click-through rate, is a vital element in online business. An increase in CTR will automatically boost organic traffic on online businesses' websites. It also keeps the audience engaged for a long time on your site.
When you post interesting and meaningful content on your site, the audience will like to stay online for a long time. It also increases the session duration of every customer.
5. Increases rankings of your site
Implementing semantic SEO concepts is beneficial for every online business. Content with images, meaningful sentences, and beautiful structure goes a long way to impressing users online.
You must include meta information, a title, internal links, and images in your content. These things will enhance your site's appearance and improve your site's rankings.
6. Top-quality content
Artificial Intelligence helps users to find answers to their queries instantly. Therefore, do not use irrelevant keyword phrases and avoid keyword stuffing on your site. Content that holds the attention of the users brings high CTR and improves business sales in a short time.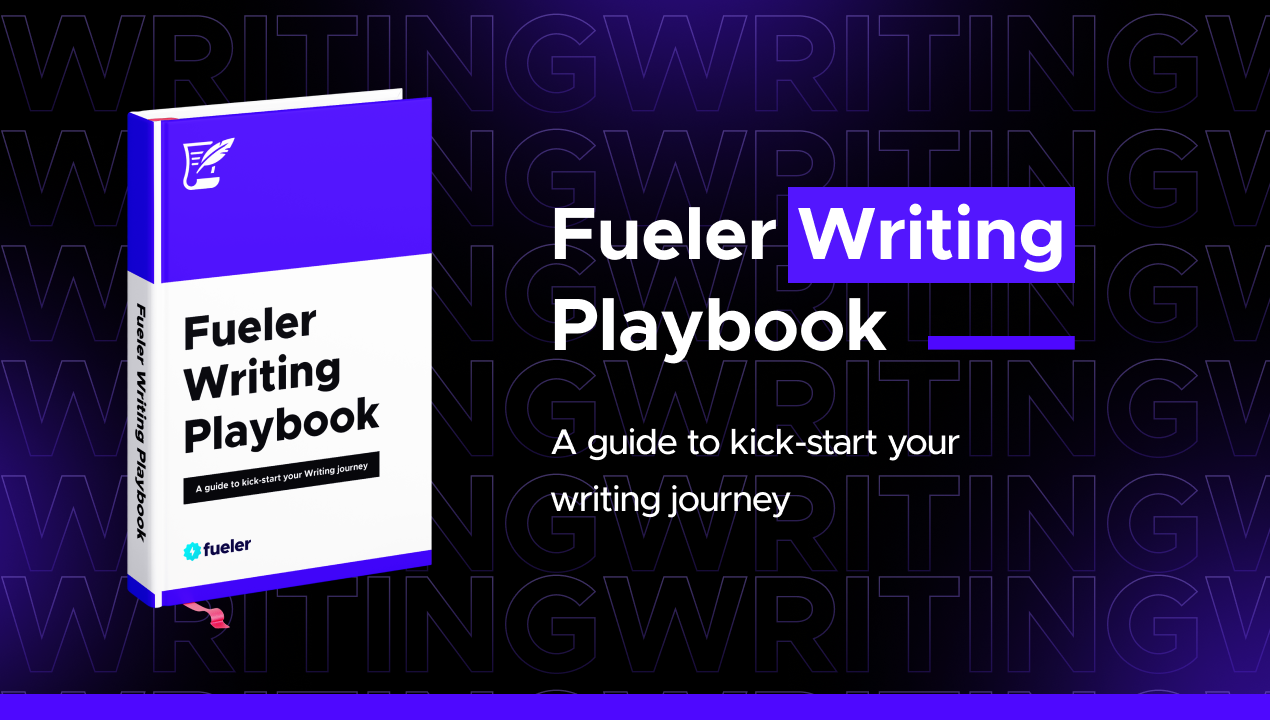 💾 Download Fueler Writing Playbook to help you start your writing journey
How to use Semantic SEO for higher rankings?
Semantic SEO, or search, is one of the best techniques to use for a successful business. However, you must know the right way to use Semantic SEO techniques for your business. The right way to implement semantic SEO for better rankings of websites is:
· Give in-depth information
Posting lengthy content with meaningful keywords will surely bring positive results for your business. Your information must be long and include creative and comprehensive information. It must also include relevant keywords and useful data. Users love reading meaningful and comprehensive data, and this technique will improve your site's rankings.
· Use multiple keywords.
Using a keyword cluster over a single keyword works effectively to improve rankings. Keyword clusters bring relevance to the content. They also improve rankings of web pages and sites.
· Answer the popular questions.
When you find a particular topic on the Google search engine, it shows the most popular questions people ask. Therefore, it is essential to answer the common questions of users to enhance your site's rankings on the Google search engine.
· Research relevant topics
One of the best things to do is search for relevant topics for your site. This technique works for every online business.
---
Special thanks to Inessa Patrov for writing this blog and helping us learn about Semantic SEO.
If you are a freelance content writer, you can use the #1 portfolio tool for content writers to land high-quality clients and 10x more money. Showcase your work beautifully and professionally on Fueler. Create your profile on Fueler today.